My sweet Charlotte turned 2 this December and we decided to celebrate Hello Kitty-style! Charlotte's special day was a dessert celebration with a small group of friends. Since there was going to be a range of ages at the party (2-7 year olds as well as adults), I wanted the decor and treats to be appealing to everyone. I chose a yellow and pink color scheme to reflect our fun and spunky little girl's personality and added hints of Hello Kitty throughout.
I created a fun pom pom backdrop for the dessert table which added a lot of color and visual interest. Stay tuned for a DIY tutorial. This is the pre-party set-up (the actual party was at night so some of my pictures are really dark. Darn it!):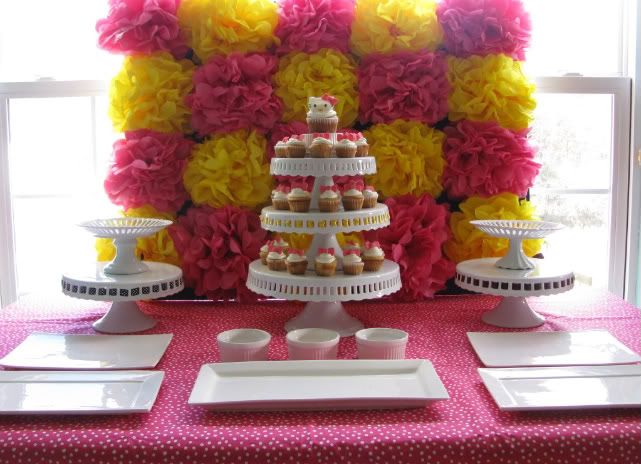 The dessert table included a cupcake tower with mini cupcakes adorned with Hello Kitty bows and topped with a Hello Kitty cupcake for the birthday girl, fresh fruit, cookies, mini meringues, nuts, assorted cheesecake bites, and homemade banana pudding and yogurt cups.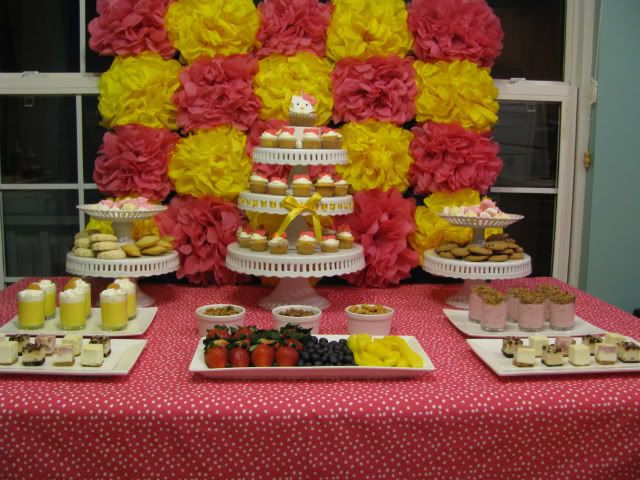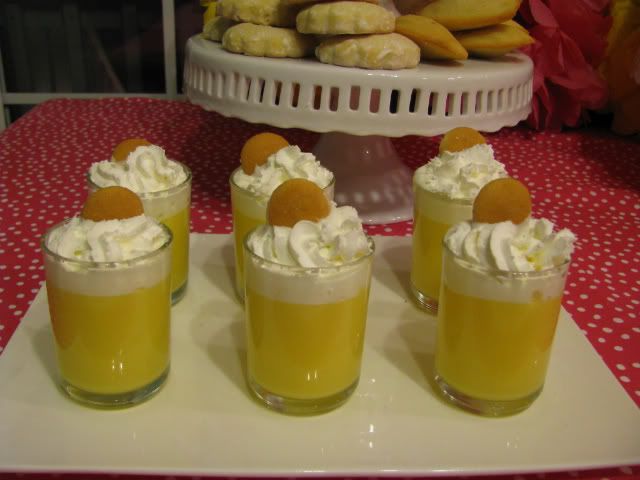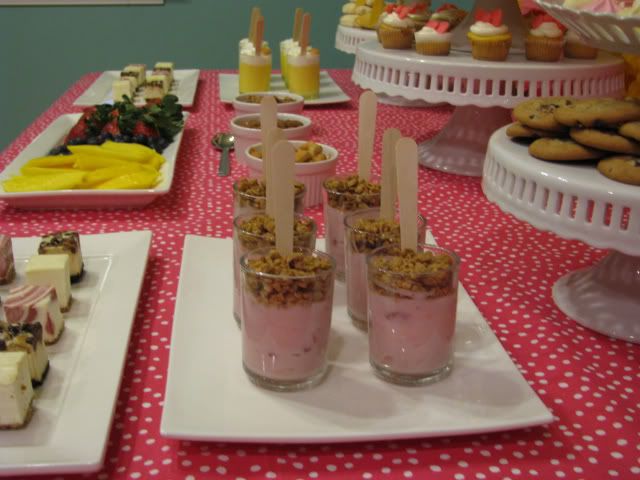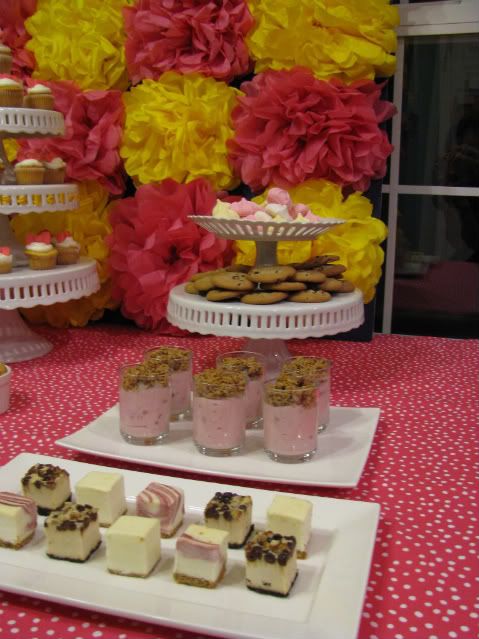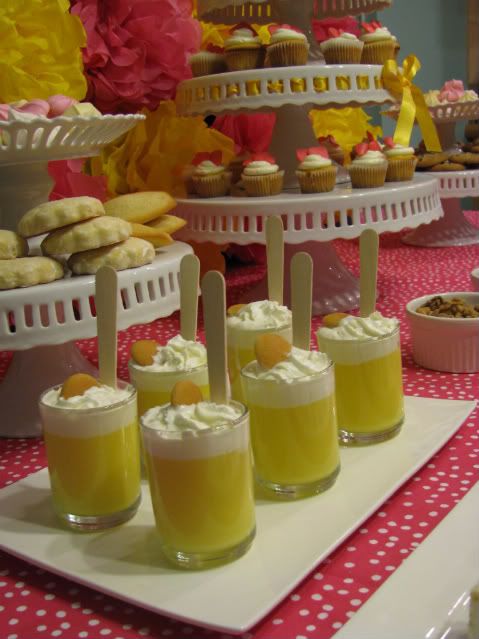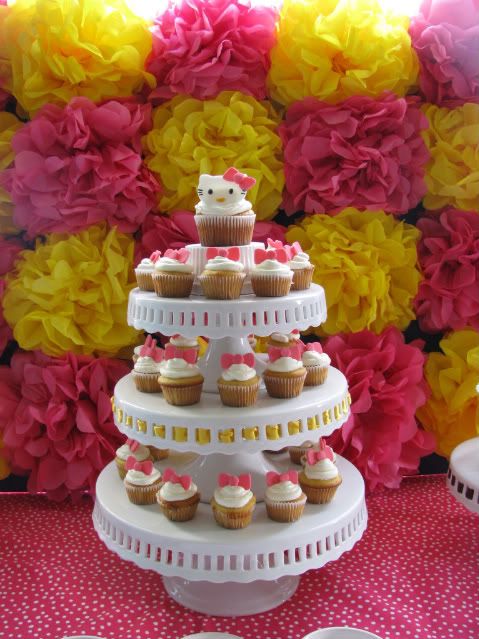 Each guests received a Hello Kitty bow to wear for the party upon arriving.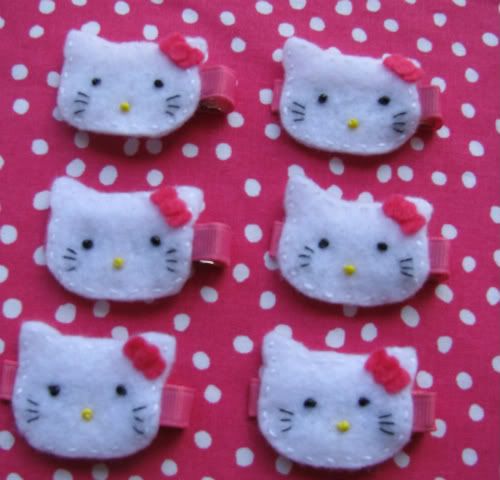 A table was set up for the "little" guests to enjoy their dessert treats. Again, I used the pink and yellow color scheme and hints of Hello Kitty ;)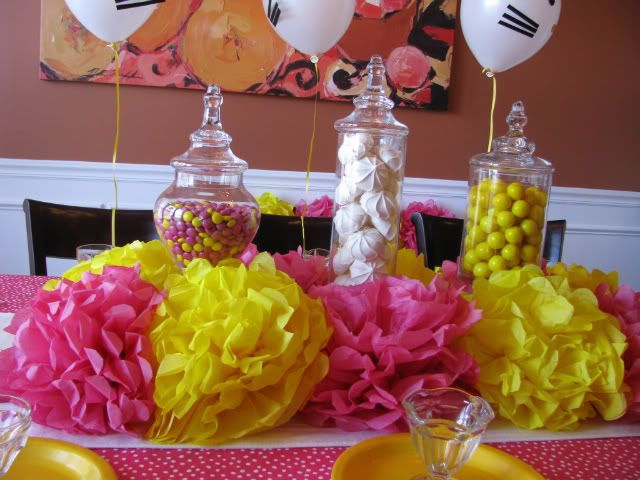 I created Hello Kitty balloons for the birthday table and for the guests to take home. These turned out to be a great addition to the party however next time I would use larger balloons to help support the card stock that I attached.
Charlotte's guests were sent home with Hello Kitty Brownies in a Jar. Yummy!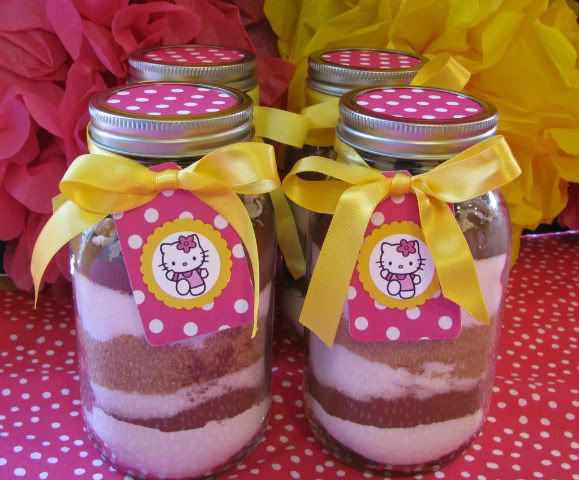 We had a great time celebrating Charlotte's 2nd birthday and I had almost as much fun planning it!
Vender Information:
Hello Kitty Edible cupcake topper and mini bows were made by the
Sweet Lavender Bake Shoppe
Hello Kitty hair clips were made by
Berry Nice Stuff
Pom Pom backdrop made by
Sheek Shindigs
Hello Kitty Balloons made by Sheek Shindigs
The food was all homemade with the exception of the cheesecake squares and meringues (gotta love Wegmans!).